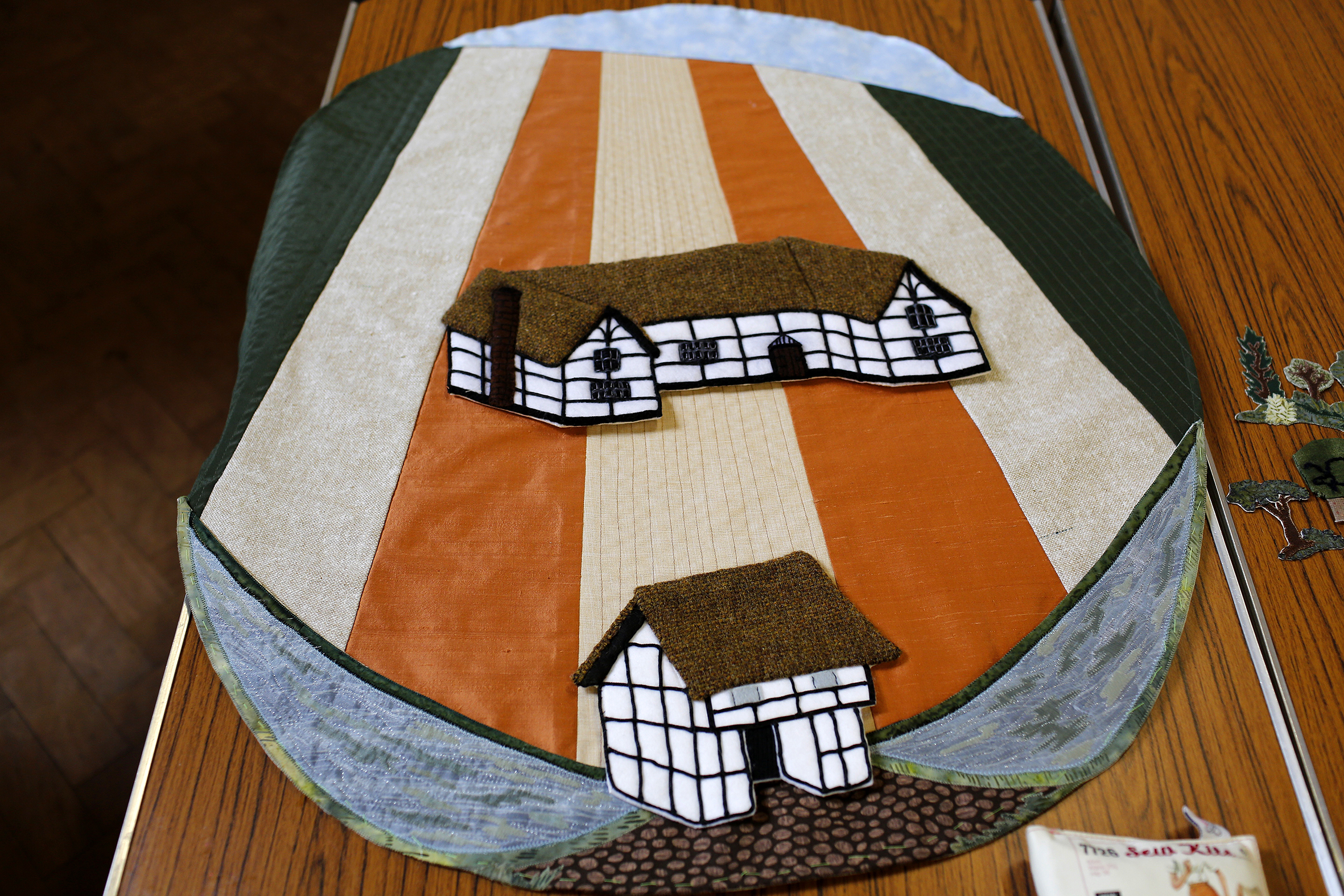 St John the Baptist Church Banner Making Group

The group have been creating a series of banners depicting the history of Longbridge. There are three banners planned to represent different time periods in the area's history. The first banner is about Hawkesley House which was the scene of a battle from the English Civil War in 1645. The group have worked with artists-in-residence Juneau Projects, using the laser cutter to cut intricate details for the banner.

The group are incredibly talented, working on intricate designs with skill and creativity. When completed, the banners will be on display at St John the Baptist Church for all to see.

The banner group is made up of Mrs Mary Leigh, Mrs Barbara Mills, Mrs Sheila Harris, Mrs Brenda French, Mrs Jackie Potter, Mrs Diane Davies and Mrs Chris Darnbrough.