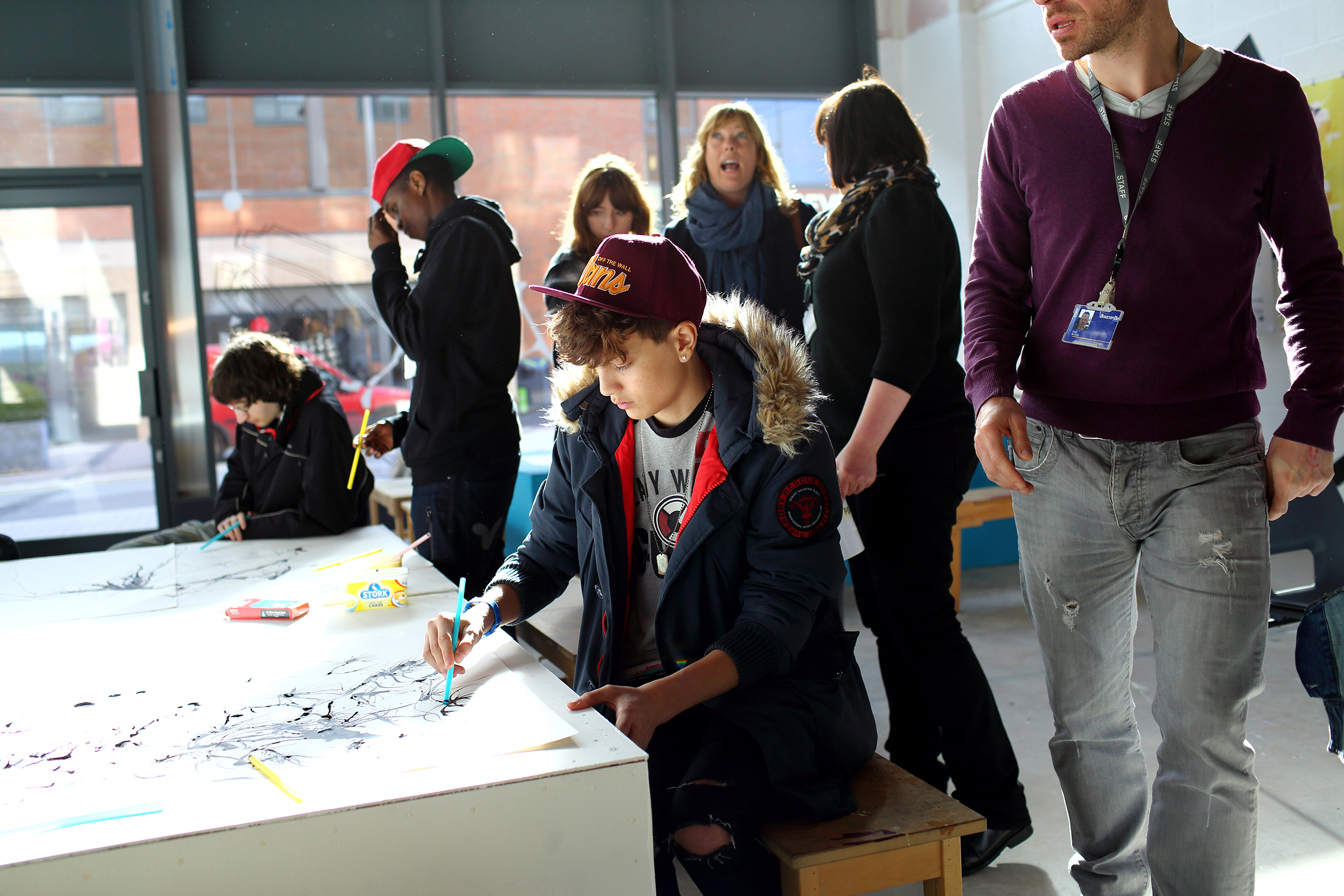 Bournville College Art Department & Students

Students at Bournville College have been a tremendous source of support to the project. Students have worked closely with a wide range of artists on throughout the project, including; Juneau Projects, Stuart Whipps, Cathy Wade as well as volunteering at Longbridge Light Festival 2014.

Cathy Wade organised a week of activities for 300 students titled 'Art Week'. Students worked with a numbe rof artists and explored making work in response to Longbridge's architecture through photography, rubbing, drawing, painting and collage.
Many of the art students volunteered as part of Longbridge Light Festival 2014, which made the smooth running of the festival possible and student Zak Khan created work for it. For 2016's festival, students will create new work with a poet.

Staff at the art department have also been incredibly supportive, helping the project out with resources, spaces and also their time and knowledge.

We are incredibly grateful for their ongoing support.